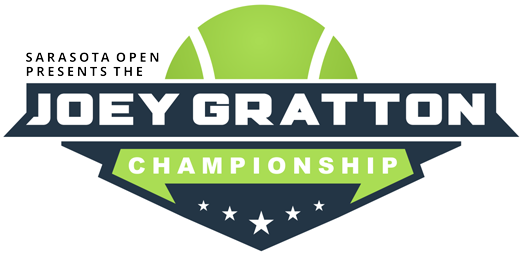 We're proud to announce the 2nd annual Joey Gratton Championship benefiting the Boys & Girls Club of Sarasota held March 20th-22nd in Sarasota, FL at the Bath & Racquet Country Club.
Last year was a huge success as we raised over $75,000 and we're expecting this year to be no different!
Joey loved the game of tennis. He was a passionate player and thrived off of the competition. What greater way to honor his legacy, than to launch the first annual Joey Gratton Tennis Championships. This will not only create a venue to bring together the local tennis community, but also raise awareness for one of Sarasota's exceptional charities. All proceeds from this event will be donated to the Boys and Girls Clubs of Sarasota.
Join The Sarasota Open, Bath & Racquet Club and all of our outstanding sponsors in supporting the Boys and Girls Club and sharing in Joey's passion for supporting kids and love for the game of tennis.